Product introduction
CZG vibrating feeder machine is mainly used for continuous and uniform feeding before the primary crusher. It's widely used in in mineral processing, artificial sand, grinding station, cement plant, building materials, silicate and chemical industries.
CZG vibration feeder machine working principle
The motor drives the eccentric shaft through the triangle belt, the eccentric shaft is connected with the tank body through the bearing seat, the centrifugal force of eccentric block makes the tank body to do reciprocating linear vibration, so that the material moves forward continuously in the vibration process, to achieve the purpose of feeding.
CZG vibration feeder machine diagram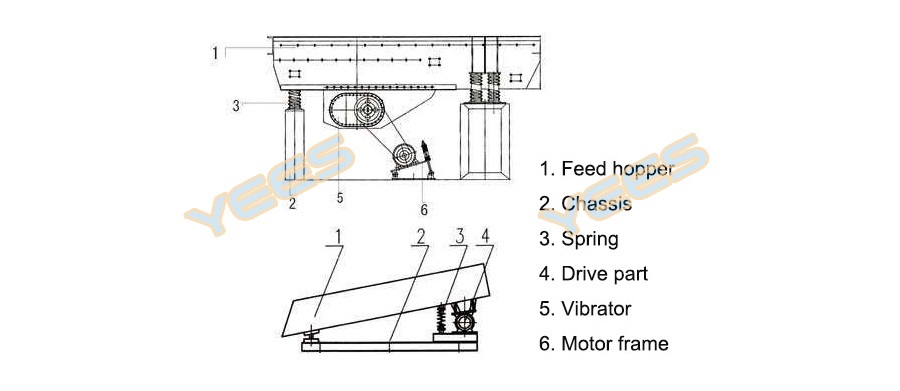 Advantages and features
1. Stable vibration, reliable running, long service life;
2. Easy adjustment, the flow rate can be changed and controlled at any time by adjusting the variable frequency speed motor;
3. Simple structure and convenient maintenance.
Main technical parameters