Product introduction
Chute feeder can be used to transport bulk materials from the storage bin to the receiving equipment, it's widely used as a feeder of primary crusher in metallurgy, mining, chemical, construction, mineral processing, coal and other fields.
Chute feeder working principle
It is usually installed at the lower place of the material bin, the material goes into the sliding plate which is at the bottom of the feeding box, the sliding plate is set on the roller, and the sliding plate is connected with the double shaft of the speed reducer through the eccentric mechanism, and then connected with the motor through the coupling. When working, the motor drives the speed reducer through the coupling, and through the eccentric wheel makes the sliding plate to do reciprocate rectilinear motion, thus to achieve uniform feeding.
Chute feeder diagram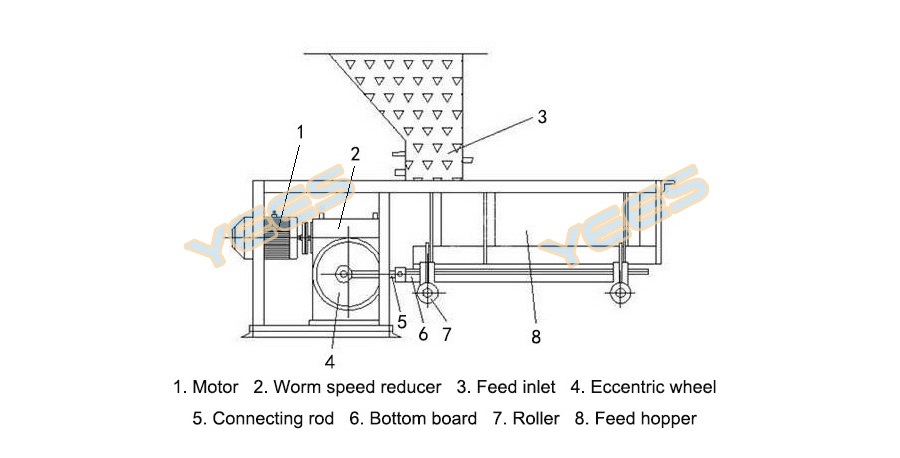 Advantages and features
1. Simple structure, uniform feeding, good continuous performance;
2. The feeding rate can be changed and controlled at any time, convenient operation and adjustment;
3. Smooth transmission and high transmission efficiency;
4. Compact structure and reasonable design.
Main technical parameters