Product introduction
Linear vibrating feeder is used to continuously and quantitatively feed materials of block, particle or powder from the hopper or funnel to the subsequent equipment. For example: feeding for crusher, ball mill, separating machinery, screening equipment, transport machinery, packaging machinery etc. It is widely used in mining, metallurgy, coal, building materials, light industry, chemical industry, electric power, cereals and other fields.
Linear vibrating feeder working principle
The feeding process of the equipment is realized by using two vibration motors as vibration exciters to drive the feeding box to make periodic linear reciprocating vibration along the inclined direction. When the vertical component of the vibration acceleration of the feeding box is greater than the acceleration of gravity, the material in the box would be thrown up and jumps forward in accordance with the trajectory of the parabola, the throwing and falling are completed in an instant. Due to the continuous excitation of the excitation source, the feeding box vibrates continuously, and the materials in the box jump forward continuously to achieve the purpose of feeding.
Linear vibrating feeder diagram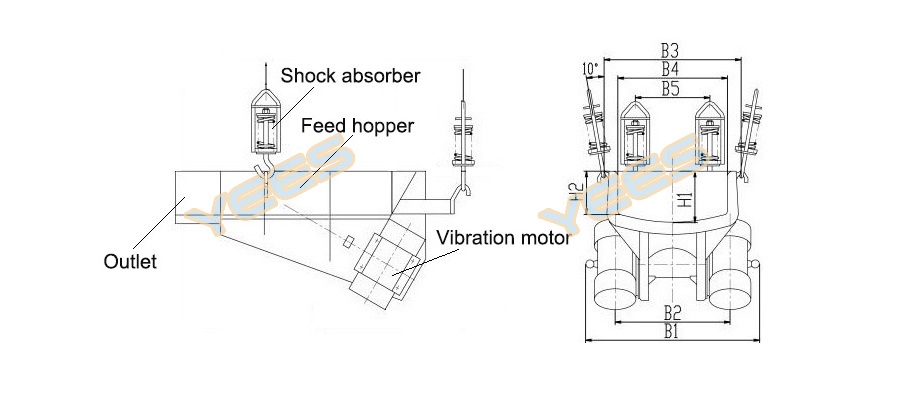 Advantages and features
1. It adopts inertial vibration as the vibration source, no rotating part, less wear parts;
2. High efficiency, high feeding capacity;
3. It can adopt full sealing structure, which can prevent the dust pollution;
4. Low noise, good working conditions;
5. Less power consumption;
6. Stable amplitude, reliable running, strong adaptability to various materials.
Main technical parameters